Description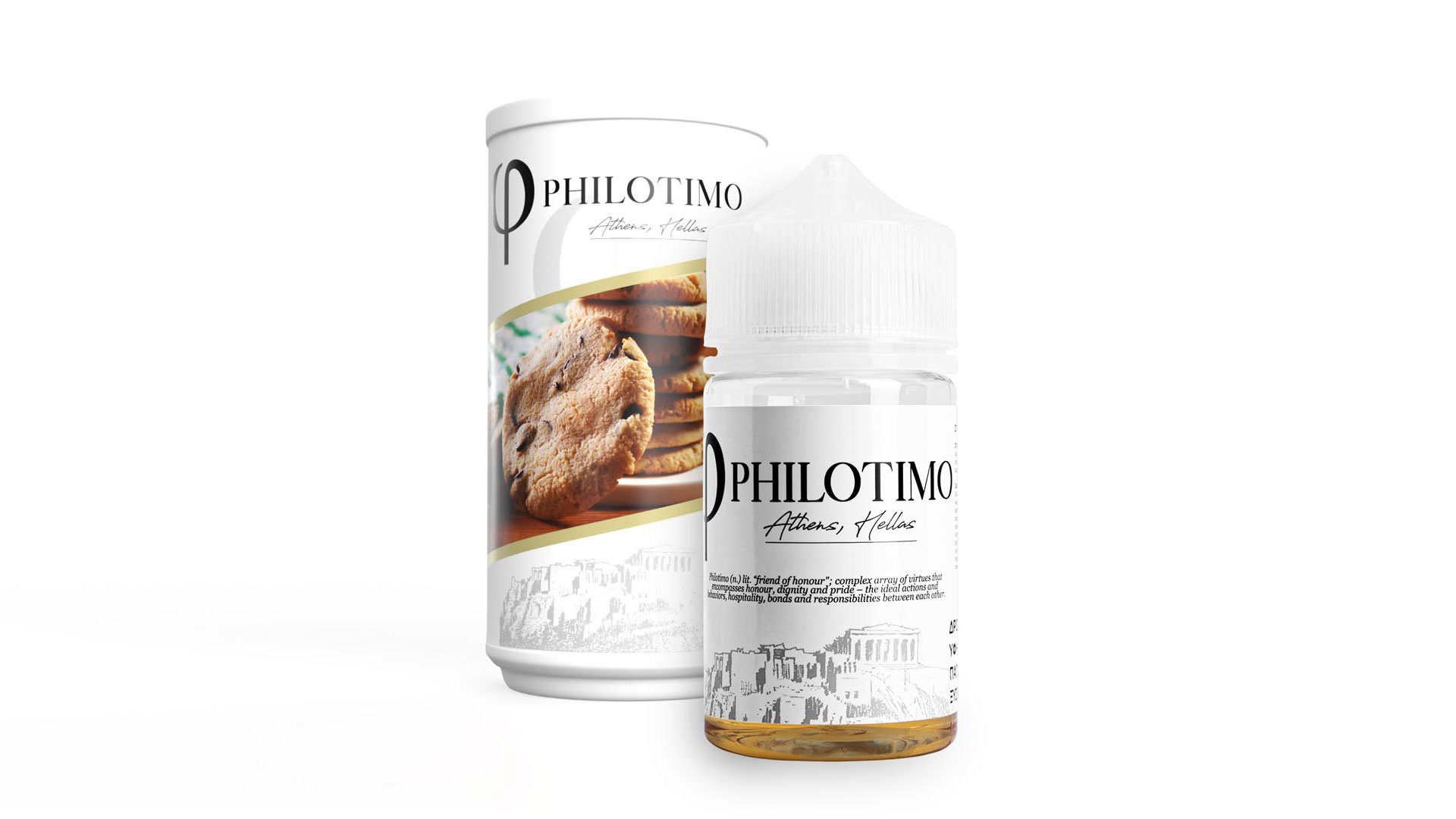 You know those earth-shatteringly good butter cookies that melt in your mouth? Yes, those. Do you know how they came to be? How the planet was graced with their presence? It's like the story of Prometheus, really. For those not familiar with Prometheus, he stole fire from the gods and gave it to us mortals, making our life on Earth much better and more bearable. Like Prometheus, and you may call us Philotimus, we raided the collective cookie jar of the gods and relieved them of those chunks of heaven called butter cookies! It was hard though, Zeus was slinging serious lightning bolts as we ran to safety, plus we had to liquify the cookies and cram them into bottles before they could escape and leave us, humanity, with bland and tasteless cookies! But worry not, we prevailed and are here to talk about it. Not only to talk about it, but to offer you a taste of this godly juice. Make sure to stock up because we don't know if we can raid Zeus again!
This liquid is designed to be diluted up to 60ml. It can be diluted up to 75ml, but this will result in a weaker taste.
To be able to vape this liquid it is necessary to mix it properly with a base. Here you will find our VG/PG Bases and Nicotine Boosters.
ΠΙΝΑΚΑΣ ΑΝΑΜΙΞΕΩΝ
ΑΡΧΙΚΗ ΠΟΣΟΤΗΤΑ ΑΡΩΜΑΤΟΣ
ΠΡΟΣΘΗΚΗ ΝΙΚΟΤΙΝΟΥΧΑΣ ΒΑΣΗΣ 20mg
ΠΡΟΣΘΗΚΗ ΒΑΣΗΣ ΧΩΡΙΣ ΝΙΚΟΤΙΝΗ
ΣΥΝΟΛΙΚΟ ΑΠΟΤΕΛΕΣΜΑ ΕΤΟΙΜΟΥ ΠΛΕΟΝ ΥΓΡΟΥ
ΤΕΛΙΚΟ ΕΠΙΠΕΔΟ ΝΙΚΟΤΙΝΗΣ
ΤΕΛΙΚΗ ΕΝΤΑΣΗ ΑΡΩΜΑΤΟΣ
(ML)
(ML)
(ML)
(ML)
(%) - (mg/ml)
-
30
0
30
60
0 %
0mg/ml
Ελαφρώς ασθενές
30
0
20
50
0 %
0mg/ml
Ιδανικό
30
0
10
40
0 %
0mg/ml
Ελαφρώς ισχυρό
30
5
25
60
0.17 %
1.67mg/ml
Ελαφρώς ασθενές
30
5
20
55
0.18 %
1.82mg/ml
Ιδανικό
30
5
15
50
0.2 %
2mg/ml
Ιδανικό
30
5
10
45
0.22 %
2.22mg/ml
Ιδανικό
30
5
5
40
0.25 %
2.50mg/ml
Ελαφρώς ισχυρό

30
10
20
60
0.33 %
3.33mg/ml
Ελαφρώς ασθενές

30
10
15
55
0.36 %
3.64mg/ml
Ιδανικό
30
10
10
50
0.4 %
4mg/ml
Ιδανικό
30
10
5
45
0.44 %
4.44mg/ml
Ιδανικό
30
10
0
40
0.5 %
5mg/ml
Ελαφρώς ισχυρό

30
15
15
60
0.5 %
5mg/ml
Ελαφρώς ασθενές

30
15
10
55
0.55 %
5.45mg/ml
Ιδανικό
30
15
5
50
0.6 %
6mg/ml
Ιδανικό
30
15
0
45
0.67 %
6.67mg/m
Ιδανικό
30
20
10
60
0.67 %
6.67mg/ml
Ελαφρώς ασθενές

30
20
5
55
0.73 %
7.27mg/ml
Ιδανικό
30
20
0
50
0.8 %
8mg/ml
Ιδανικό
30
25
5
60
0.83 %
8.33mg/ml
Ελαφρώς ασθενές

30
25
0
55
0.91 %
9.09mg/ml
Ιδανικό
30
30
0
60
1 %
10mg/ml
Ελαφρώς ασθενές